DVG recently partnered with Heartland Media for the technology upgrades to their new set at KEZI-TV in Eugene, Oregon. The system included a 3×6 NEC wall behind the main news desk consisting of 18 46″ NEC displays powered by a TVOne CORIO Master image processor.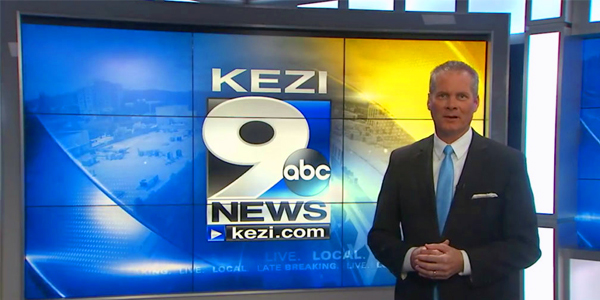 A second 3×3 NEC wall for special reports was also installed that included 9 NEC 55″ displays. A ViewSonic ticker wall created with 12 24″ monitors was added to the weather set and was fed by DataPath Video processors.
A full article about this project can be found here on the NewscastStudio website.