DVG Integral-Prime 2020 – CANCELED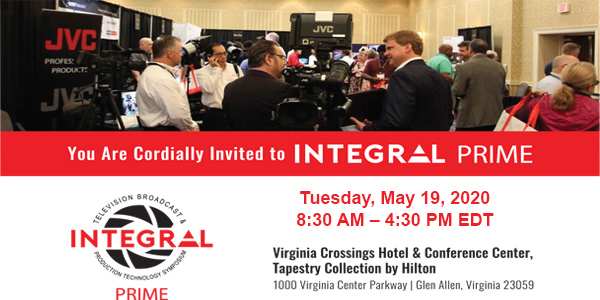 ---
April 1, 2020
To Our Customers and valued business partners,
It is with deep regret that we have decided to cancel DVG Integral Prime that was scheduled for Tuesday May 19th  this year. While we hoped that COVID-19 would have been fully under control by the time of the event that does not appear that will be the case.
The safety of our customers, employees and vendors is our primary concern and it would be too great of a risk to proceed on in the normal fashion. At this time we fully intend to have DVG Integral NORTH on November 17th 2020 in Crystal City.
We are currently working on some virtual options including seminars that we will be streaming on social media and we will update everyone on this shortly.
Thank you for your continued support for our yearly events, we wish everyone the best during this challenging time, stay Safe!
Sincerely,
Alex Martin
CEO
Digital Video Group, Inc.